About Us
Vigneshwara is one of the largest infrastructure Developer & professionally managed realty groups of India. Fulfilling commitments to be a futuristic developer, Vigneshwara brought the conceptualization & creation residential as well as commercial projects in India real estate marks its forefront in putting forward the redefined future with 3G lifestyle such as Aquarius Business Park known as SOHO (Smart Office Home Office) Development.
With its innovative business approach and world-class models, Vigneshwara Developers ushered Indian real estate sector into a new era of architectural excellence and quality. Today, the group's net market worth is $364.4 million with a landbank of 21,780,000 sq. ft. (approx.) in the National Capital Region of Delhi. (Source: Last market transaction in vicinity, market auction report).
 Vigneshwara as trendsetter is developing for HSIIDC (Haryana State Industrial & Infrastructure Development Corporation) on campus development norms, a part of Information technology corridor spread over 150 acres in Manesar-Gurgaon.
The Group is a founder member of National Real Estate Development Council (NAREDCO), a body under the aegis of Ministry of Housing, Govt. of India and the promoter member of Associated Chambers of Commerce and Industry of India (ASSOCHAM). Past projects of the Group have fetched strong returns and capital appreciation to clients and investors, inspiring Vigneshwara to take it even further.
Vigneshwara Developers have project advisory & compliance validation report by 'Knight Frank' & 100% assured return report delivered by Dun & Bradstreet (Advisory services).
The group has already handed over a development of 3,00,000 sq. ft. of prime residences in the Commonwealth Games 2010 Village Corridor. Along with an integrated township development of 17,424,000 sq ft with a road network of 25 Kms within the campus. A pioneering river training development of taming the Yamuna River was carried out by the group under the Aegis of Haryana Government funded by National Water Commission, Government of India in a length of approximately 3 kms, then, the longest river training program ever executed in the State on the river Yamuna. The consultants to the project were Central Road Research Institute (CRRI).
Vigneshwara team is led by Commander (Retd) Daryao Singh Dahiya as Chairman, Mr. Sunil Kumar Dahiya as Managing Director and Mr. Sanjay Dahiya as Executive Director.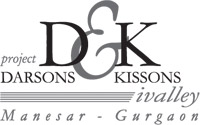 Content provided by Vigneshwara Developers., Info Edge India Limited disclaims all warranties against infringement.
Visit Security Guidelines and Terms and conditions for more comprehsensive information in this regard